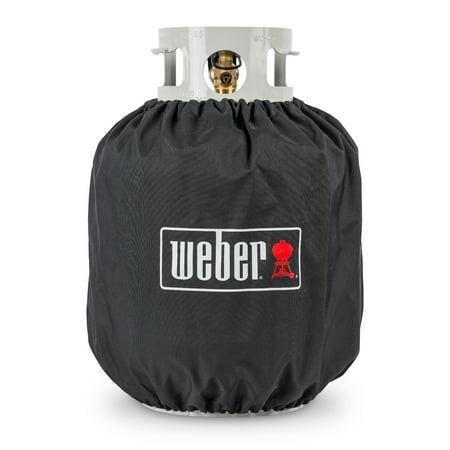 The Weber Liquid Propane Tank Cover is made to protect your 20 pound tank and match you Weber grill cover. The drawstring allows the cover to be easily pulled on and off, as well as ensure a secure fit. Breathable, weather resistant fabric.
Customer Reviews
Best LP tank cover I could find!
After extensive online research this LP tank cover seemed to be the best available for our spare tanks. This is the second cover we purchased. I was so pleased with the first cover I got another for an additional tank. These covers are well made with a top notch cinch that snugs up around the tank.
The covers are easy to slip onto a tank, and they look much nicer than unsightly tanks without a cover.
Nice addition
If you're tired of looking at unsightly LP tanks hanging on your nice grill then these LP covers are for you. They fit like a glove and look fantastic on your grill tanks.BobbyB
Nice tank cover.
Great to cover up the ugly tank. Looks sweet on the Weber grill.
You may also be interested in