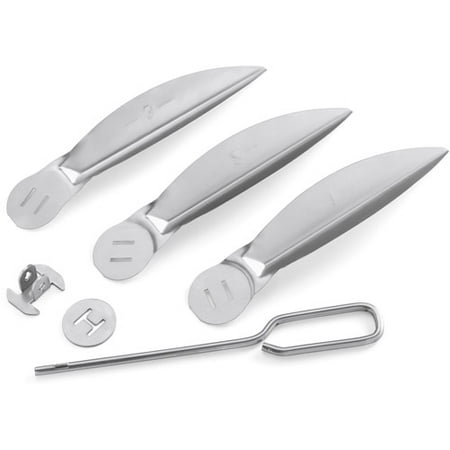 Easily keep your grill maintained between uses with the Weber One-Touch Cleaning System. It allows for quick removal of ashes using the control rod. Also included are three damper blades, an H-drive assembly and a washer for a snug fit. This Weber charcoal grill cleaning system is compatible with the 22.5" One-Touch series of grill models.
Customer Reviews
One Touch Cleaning System Assembly
Very easy to install - Would recommend cleaning and de-greasing before replacing - you'll need a 2nd person to hold down the new system so you can assemble the bottom portion. the whole process takes 5 min.
WeberCleaningSystem
Installs easily and works well scraping ashes into bottom bow.bobmagness
Great Grill
This is my third time that I have rebuilt this grill in 8 years!! I will be good to go for another 3 years! It takes a licking and keeps on ticking!!!Daddy Fresh
You may also be interested in