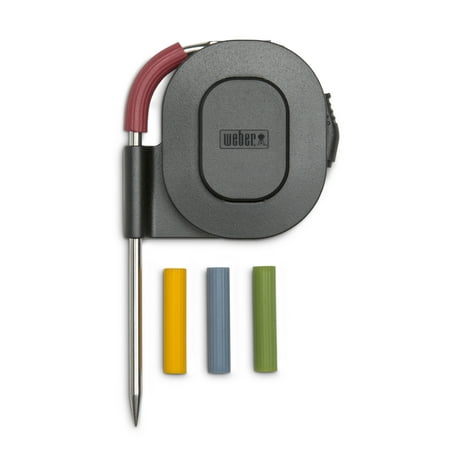 This Pro Meat Probe is specifically designed for precision temperature tracking with the iGrill Mini, iGrill 2, and iGrill 3. This heavy-duty meat probe measures between -58°F and 716°F with a length of 48 in. and is designed for extreme grilling and smoking. Comes with a cord wrap that mounts perfectly on the back of your unit and snaps together with your additional probes.
GRILL COMPATIBLE - Monitors the internal temperature of your food whenconnected to an i
Grill app-connected thermometer.HEAT RESISTANT - Meat probes can withstand the intense heat of searingand all-day grilling.FOUR COLOR-CODED SLEEVES - Color code your probes to easily identify the corresponding piece of food.PROBE WRAP - For easy storage and organization of probes.
Customer Reviews
IGrill 2 meat probes
It's a perfect compliment to the grill. My steaks, chops, and even chicken have been perfect every time. The only downside is that I have to cook more often. But even then it's worth it.W Adams
Everyone should have 4 temperature probes!
Love using the one probe that comes with the smokefire and wanted to be able to smoke different meats at the same time so the capacity of 4 probes is awesome.
Accurate
This was used in conjunction with the internal EX4 temperature port. I checked it against a commercial reference thermometer I have and found it only one degree off. Nice to have it report temps back to the Weber application so your not jumping between another app to check on various parts of the cook. And having four ports is helpful when monitoring several different dishes.
You may also be interested in