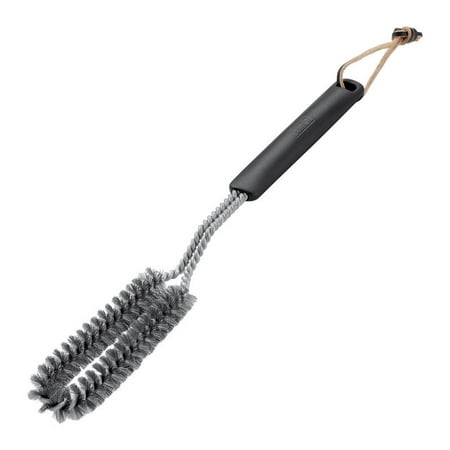 This resourceful brush is perfect for not only cooking grates, but also burner tubes, Flavorizer bars and other small spaces in the cook box of your Weber grill. The brush's design, with an angled neck, provides easy access to everything below the cooking grates.
Twisted Wire Bristles That Are Perfect For Cleaning Grates, Burner Tubes, Flavorizer Bars & Other Small Spaces. Angled Neck To Get To Those Hard To Reach Places.Grip Styled Plastic Handle For Comfort & Easy Handling Stores Easily
Customer Reviews
Keep it Clean
The brush works great to keep the burners free of debris. I also purchased a grill brush. Love my new Weber!
Stick With Quality.
This is a quality brush. It is, and will be used exclusively to clean Weber Q Burner Tubes. I use a separate brush on the cooking grates.Weber Q Enthusiast
Great way to clean your grate
I've tried different things to clean my grills and this brush is one of the best. It goes between each part to really clean well.
You may also be interested in