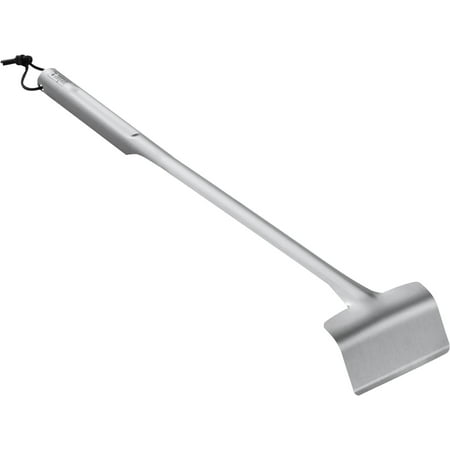 This Weber Charcoal Rake will make an ideal addition to your grilling tools with its useful design. It has a long, slim shape that is easy to hold onto as you separate your coals or move meat around. The charcoal rake is stainless steel, making it durable enough to be used in a lit charcoal grill. It has a tie on the end too so you can hang it up when it is not in use. The thick end makes it simple to grip as you use it.
Charcoal Rake has tie at end to hang  from tool hooks
Made of stainless steel
Customer Reviews
How did I grill without this tool?
A great tool to have to ensure your fork, spatula or tongs don't get used for double duty. Fits between grates for help removing hot grill rack.KellyH
Hot Rake
safety emphasized with this proper tool, long enough, quality brushed steel, hanging loop, all you need.Phillip 1
Great use for charcoal grill
Works well with our Weber charcoal grill. Makes is easier to clean and also lift the top grate to add charcoal and wood chips.Jim K.
You may also be interested in