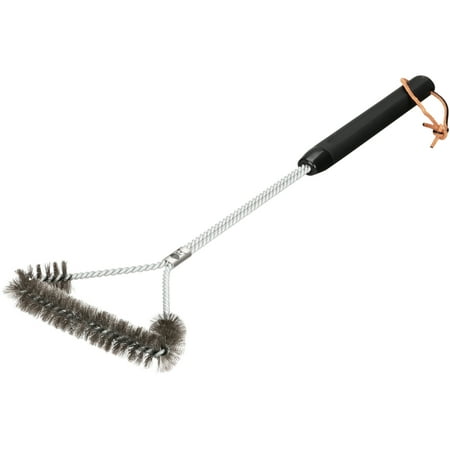 Whether you cook on a gas or charcoal barbecue grill, you can use this Weber brush to keep your grill grates free of food debris. With it, you can easily get to hard-to-reach spots between the cooking grate rods, as well as in tight spaces at the edges of the cooking grates. This handy tool has an ergonomic handle to give you a secure grip.
Extra long ergonomic handle for a secure grip21 in. long
Hanging strap for your convenience
Can be cleaned with warm, soapy water
Customer Reviews
Quality grill brushes that last
These Weber grill brushes are of exceptional quality. The are well designed and clean the grill grates very thoroughly. They really get into the groves on the grates. The are of much higher quality than unbranded brushes sold in hardware and home stores.
Great brush!
I've owned and used this brush on a Summit 400 natural gas grill for several years. It performs extremely well and show almost no sign of wear. My son recently bought a Genesis grill but was disappointed by the performance of an off-brand grill brush. I bought him this brush as a gift and he loves it. Quality construction and performance. You won't be disappointed.
Clean it while it's hot!
Cleaning the grates when they're hot is so much easier and the long handle on this grill brush is perfect for the job!
You may also be interested in