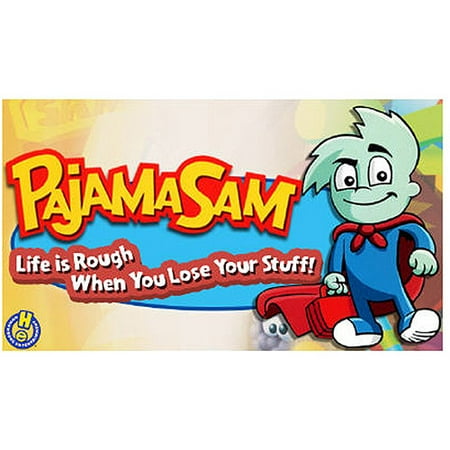 Lost among the piles of clothes and toys is his prized comic book. Donning his red cape, Pajama Sam dives into the chaos only to land in a strange and fantastic world that resembles his messy room. Pajama Sam sets off on a series of adventures in search of his lost comic book, looking for lost socks in Agitator Lake, rounding up dust bunnies at the Dust Bunny Corral, exploring the Spilled Soda Swamp and much more. In the end, Sam finds his comic book and realizes that life wouldn't be so rough if he put away his stuff! Throughout the story, kids meet lots of interesting new friends and tackle fun challenges that will inspire them to solve problems in creative ways. Email delivery with digital code.* Steam Account required for game activation and installation.
You will have to listen carefully for clues from the friends you meet
The adventure changes each time you play
What is Electronic Software Download or Digital Code product?Electronic Software Download or Delivered product is just like box software equivalent. This is a full version of the software, usually with the exact same End User License Agreement (license/use rights). The customer downloads the product directly to their computer from the Publisher site or a secure source endorsed by the Publisher rather than installing from a disk. The download link, instructions and license key are set to the customer via email; usually in 1-3 hours from purchase (deliveries can take up to 24 hours). Product keys are available if lost, and product can be re-installed if needed. For Services, the key that is sent is all that is needed to activate the service from the manufacturers site. Email communication will come from our service provider at (
[email protected]
).