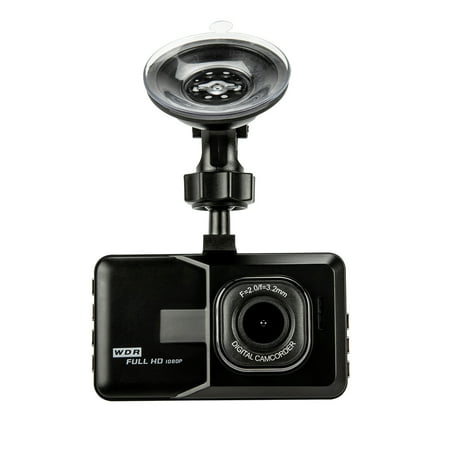 This Pilot 1080p Dash Cam 3" Screen w/ 8GB SD Card is designed for maximum performance with minimum visual obstruction. The Low Profile DashCam strives to be invisible, but must settle for flush-mount, non-obtrusive status. Relive road trip exploits with a 120° sweeping, road's eye view. You will catch things you are sure to have missed, especially on the periphery.
SD card
Customer Reviews
Don't miss a thing with this handy dash cam!
Perfect price for this dash cam! My Mom drives for Lyft and this was just what she needed for her car! Would definitely recommend this!
Overall Happy
Easy to use/set-up Comes with SD card. Suction cup is strong no problems with it. Video quality is pretty good.Kiara
Its Ok
Picture is great, battery life is very short, and the charging port should be on the bottom. Its in the way of the mount.Itsmine
You may also be interested in