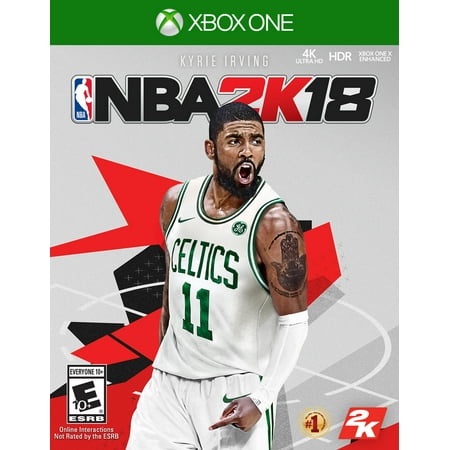 RUN THE NEIGHBORHOOD The future of sports career modes has arrived, allowing you to play the game the way you like. Build your career in NBA games, hit the courts in The Playground Park, join the Pro-Am circuit, or explore the shops and venues in an all-new open neighborhood setting. Featuring new MyPLAYER upgrade and endorsement systems, our biggest cast of characters to date including NBA players, and so much more. The Road to 99 The overarching meta-game that rewards users for improving their MyPLAYER?s overall rating, regardless of which modes they choose to play. Featuring a unified badge system across Pro-Am, Park and your NBA journey in MyCAREER, your attributes, animations and badges all combine to define your play style on your road to a 99 overall rating. Updated Create A Player Create the MyPLAYER you want, whether scanning your face with the MyNBA2K18 mobile app or building something custom using our preset options. Hairstyles have been updated with numerous new options to choose from, and body weight and height are more accurately represented to ensure the unique look you want for your MyPLAYER. ELITE GAMEPLAY New Motion System The new motion system brings player control to a new level of realism. Now, dribbling and off the ball movement are no longer driven by animations. This groundbreaking technology dynamically creates animations to deliver the best gameplay experience possible. You are now in complete control. Improved Shot Meter Hit shots more consistently thanks to an improved shot meter, featuring multiple feedback points for more precise shot timing.
TEA
Ms All-Time Domination mode. Classic Teams Play with 62 of the NB
As greatest teams from the past, including 17 new additions. Pit your favorite classic roster against current NBA teams, replay epic Finals matchups, find out if Shaq & Kobe can compete with the great Lakers teams of the past, or matchup the ?97-98 Bulls against the 15-16 Warriors to settle the argument once and for all. The possibilities are endless. My
GM: The Next Chapter For the first time in a sports game, My
GM introduces a narrative-driven, story-based franchise experience that maintains all of the user control and team building aspects that fans have come to love over the years. Your path will be determined by the choices you make and the answers you provide at many key points in the narrative. Make the story your own, and build a winner!
Customer Reviews
Very Pleased
the game came way early and is new. I will definitely order moreBrad
Great game
I loved this game!!!!! Its so good. It looks real and great graphics.2kgamer
Zae
Man this game is litMrwalmart
You may also be interested in