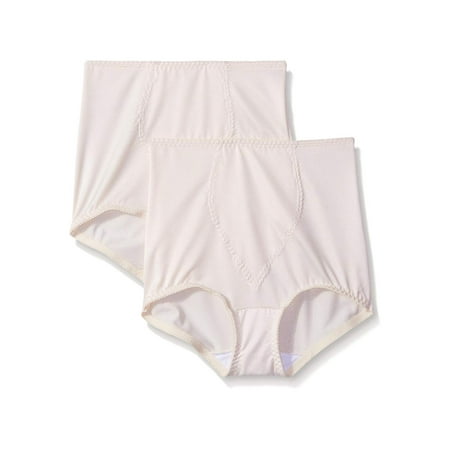 Having tummy trouble? We have the perfect remedy for all your tummy problems —the Smoothing Brief with Tummy Control Panel from Hanes. Smoothing features include a 2-ply front panel that focuses on your midsection to give you a more streamlined silhouette and a touch of spandex for a fit that stretches with you for added comfort. The breathable cotton crotch liner provides a comfortable layer of protection. So make your stomach problems a thing of the past with this fast-acting smoothing brief from Hanes.
Nylon-spandex blend provides light smoothing and stretch
Breathable cotton lining
Customer Reviews
Hanes shaping briefs
Love them! I have worn these for years, then was unable to find them in stores( even the Hanes/Bali/Platex outlet stores), so was very glad to find them online!
pleased with my order!
I am so glad I can order these on line. I am unable to find my size in department stores. these are the only kind I wear. They Fit really well.Ms Kitty
Total comfort.
I've been wearing this brand and style of panties for over 20 years and am completely satisfied. It is not always easy to find my size though. They wash and dry beautifully and never shrink. I would highly recommend them.Jlukefahr
You may also be interested in