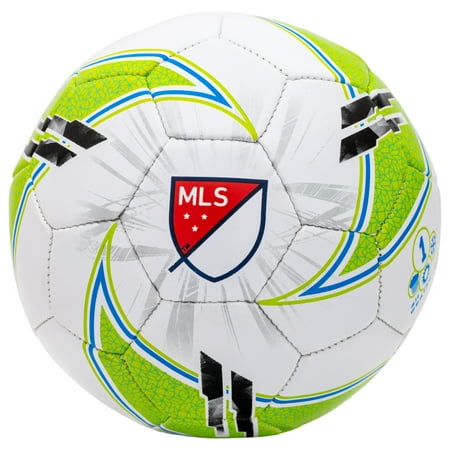 The Franklin Sports MLS Size 1 Soccer Ball is perfect for training and improving foot skills. Training with this size 1 soccer ball helps improve touch and control for players of all ages and levels of skill.
Durable all-condition training ball
Ideal for skill building and fun play
Soft foam cushioned cover"
Customer Reviews
Perfect for my use!
Use these for my dogs so perhaps not the best review. Real soccer bladder is perfect for our needs. Size is slightly smaller than a true size 1 which is what we need as well. Ive bought many of these and will continue as they are perfect for my needsAmy
Hours of fun ! And it's cute also!
My daughter absolutely Loves kicking around this mini soccer ball! Many hours of fun had and many more to be had!Sanch068
Size 1
I got a size 1, really tiny. Im new to the sport so unsure if I got the right size for my little. But the product is good qualityShacondra
You may also be interested in