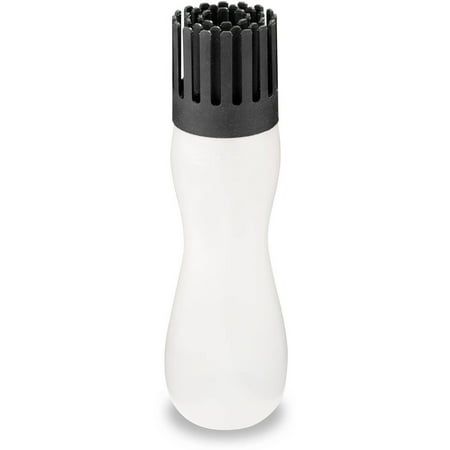 | | |
| --- | --- |
| Brand Name | Cuisinart |
| Model | CBB-055 |
| Rating | |
| Reviews | No reviews yet |
Whether basting some ribs or saucing a pizza, there is no easier tool than Cuisinart?s Sauce Bottle & Basting Brush. With a 13.5 oz bottle, there will be no shortage of sauce for whatever is being grilled, cooked, or baked. The cap is a basting brush in itself and it is resealable so it can go right from the refrigerator to saucing some meat without dirtying any other tools or containers. With an easily removable cap, the Sauce Bottle & Basting Brush can be thrown right in the dishwasher for quick and convenient cleaning. There is no limit to the number of sauces or fun concoctions that can be used with this bottle/basting brush combo. It is time to get creative and start slathering the best foods with some tasty sauces.