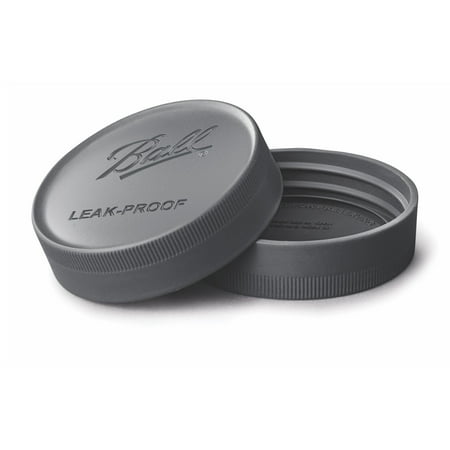 Ball One-Piece Leak-Proof Lids feature a one-piece, screw-on design that is leak-proof, airtight, and freezer and dishwasher safe. Store your favorite recipes in iconic Ball jars and secure with Ball Leak-Proof Storage Lids. The airtight seal is perfect for herbs, spices, on-the-go salads, smoothies, and more and is freezer safe for storing jam recipes, sauces, and soups.
Freezer safe for food storage
Dishwasher safe for easy cleaning
BPA-free
Not safe for canning or microwave use
Customer Reviews
The lids are great
I love drinking out of my mason glasses,the lids are handy.I also make rubs for my mason glasses the lid makes it great.
Easy-to-use and clean
Works well for sticky jam and jelly jars as well as honey and molasses. Easy to clean.Gail
Easy to clean, and no rust!
I used this for lids on small jelly mason jars to store baby food in the fridge. So much better than using the metal ones, because these don't rust!Dee
You may also be interested in