Halloween Inflatables
---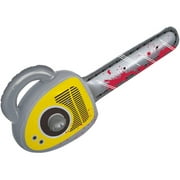 Add a bone-chilling accessory to your Halloween party with this Inflatable Halloween Chainsaw. This Halloween Chainsaw measures nearly two feet tall when fully inflated and features blood splatter on a gray blade. You can also use this Inflatable Halloween Chainsaw as an accessory to any macabre Halloween costume. Inflatable Chainsaw Halloween Decoration:Inflatable Halloween Chainsaw measures 25"H x 11"W x 8"DInflatable chainsaw is a ...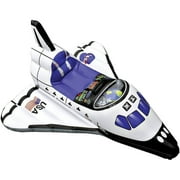 Now kids can climb aboard for a journey to wherever their mind wants to take them...and beyond! The dashboard has great details to show the look of a genuine instrument panel and gauges for added play value. Space Shuttle Inflatable Halloween Decoration:Max weight 90 lbs.Ages 3+42" x 38" x 22"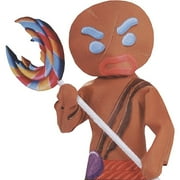 Who could forget the lovable Gingy from the Shrek film series - or the terrifying alternate gladiator Gingy from Shrek Forever After? Now, you can create the ultimate Gingy warrior costume this Halloween with Gingy's weapon of choice, this Inflatable Gingerbread Man Lollipop. This oversized prop is painted to look just like the one in the film, and will pair perfectly with the ...