Halloween Inflatables
---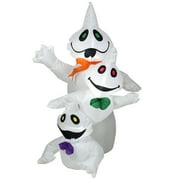 Give chills and thrill to your Halloween decor with this inflatable ghost trio. It self inflates in seconds so you don't waste your time inflating this decoration. This is the best choice for your haunted house yard or entryway. Features: Inflatable ghost trio Halloween decoration Each ghost is wearing a scarf around their neck in orange green or purple Durable weatherproof nylon Self ...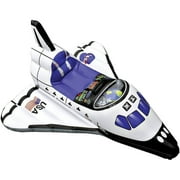 Now kids can climb aboard for a journey to wherever their mind wants to take them...and beyond! The dashboard has great details to show the look of a genuine instrument panel and gauges for added play value. Space Shuttle Inflatable Halloween Decoration:Max weight 90 lbs.Ages 3+42" x 38" x 22"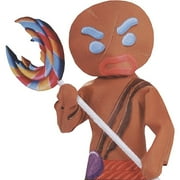 Who could forget the lovable Gingy from the Shrek film series - or the terrifying alternate gladiator Gingy from Shrek Forever After? Now, you can create the ultimate Gingy warrior costume this Halloween with Gingy's weapon of choice, this Inflatable Gingerbread Man Lollipop. This oversized prop is painted to look just like the one in the film, and will pair perfectly with the ...